Description
Advantages of the
 Lewis Travel Business Backpack 
backpack outside:
- Protection against water and mechanical damage - it is a durable fabric with water-repellent properties, damping pads and a rigid frame for protection against shock and pressure.
- Design is practicality combined with a business classic style.
- Functionality is a USB port with a cable, comfortable main straps with a weight distribution system and a zipped card pocket, breathable material in the places of contact with the body for better ventilation, a convenient carrying handle.
- The external dimensions of the backpack are 44x30x13 cm.
- Black color.
Anti-theft lock Solve your worries, Lock the anti-theft lock on the zipper, and carry the backpack safely and easily.
Advantages of the Lewis Travel Business backpack inside:
- Volume 20l.
- One external pocket with a zipper in front has two pockets for a phone or small things, a compartment for a pen and a carabiner for keys.
- The second external pocket with a zipper.
- Third outer pocket with zip pocket and eyeglass pocket.
- The main compartment for clothes, folders and accessories has three open pockets, one pocket with a zipper, a pocket for a laptop up to 15.6 inches (28x40 cm), a pocket for a tablet 18x24 cm with protective shock-absorbing pads and closes with a Velcro strap with a built-in compartment for a bank ..
Weight - 970 grams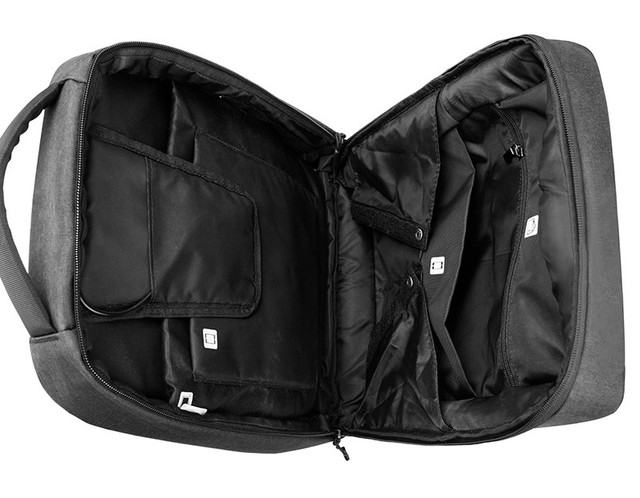 How long should I wait for my order to arrive?
Shipping will take 3-10 days depending on your location.
Please take note that our shipping and delivery service is handled by a third party courier, whether it would be J&T, Xio Express, Xpost, etc. We do not hold or control the time of the delivery once it's in transit status.
Most couriers do not deliver during Sundays and Holidays.
There are instances that shipping time may take longer than what we stated because of these following reasons:
Bottlenecks in shipping.

Incomplete shipping address.

Area not covered via COD or area is considered as remote area.

Unreachable mobile number.

Bad weather.
Can I change my shipping information?
You can send us email at support@lylgrant.com or PM us in Facebook if you would like to change or update something in you shipping information.
Please take note that once the order has been processed or shipped we can no longer change anything in the shipping information.
Payment & Security
Your payment information is processed securely. We do not store credit card details nor have access to your credit card information.